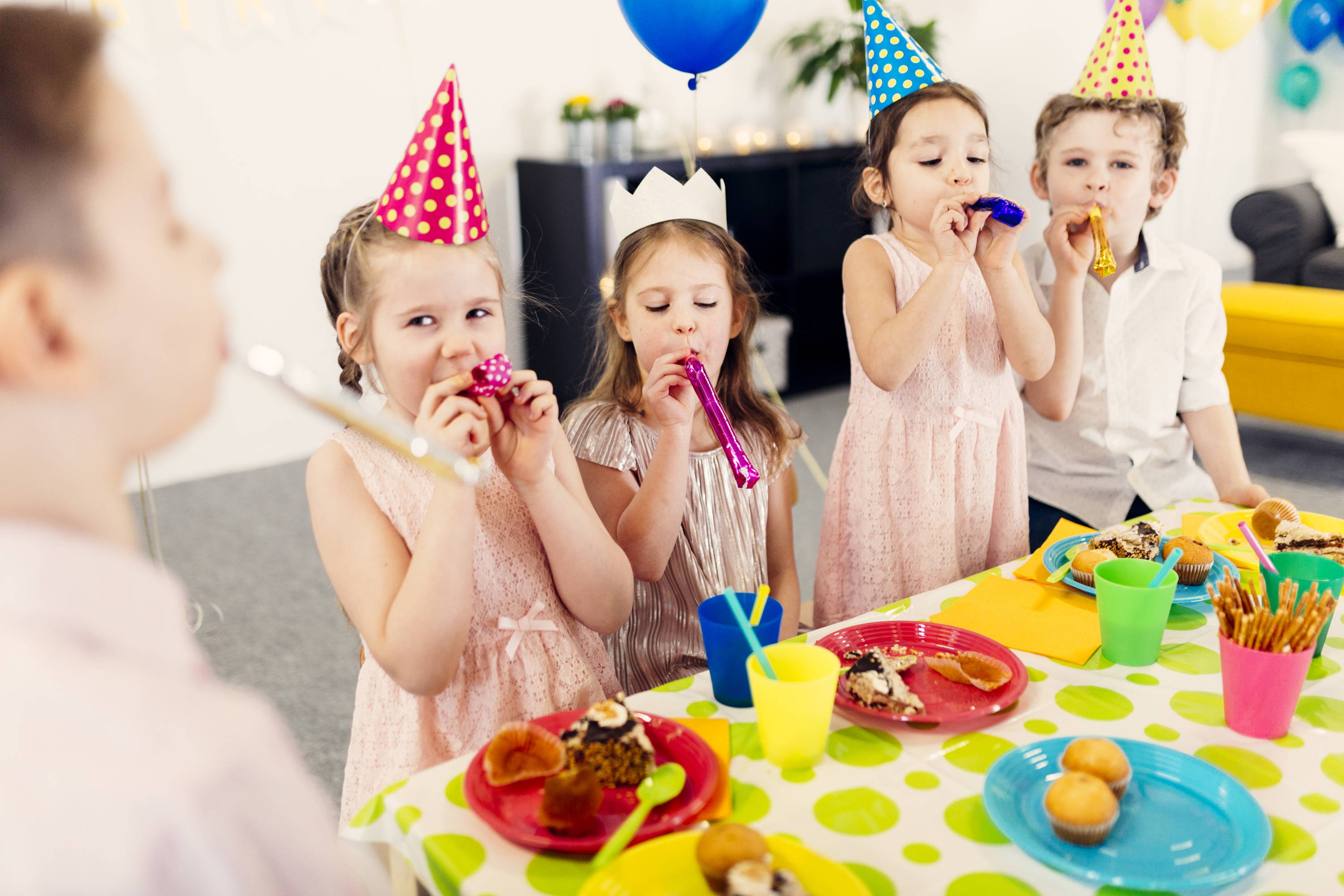 A Cupcake is a Cake You Don't Have to Share!
Daily Cupcake flavors are available both in store and by custom order. For other custom cupcake, frosting, and decoration combinations please refer to the custom cupcake page on our menu.
---
French Vanilla
$4.75 each / $52.25dozen

---
These perfectly sweet, and classically simply cupcakes are a sure winner with adults and children alike. Classic vanilla cake topped with fluffy vanilla frosting and decorated with a rainbow of colored sprinkles. Celebrate in style!
Devil's Food
$4.75 each / $52.25 dozen
---
If your secret vice is chocolate, then these little gems are calling your name. Rich, moist Devil's Food cupcake capped with a swirl of decadent dark chocolate frosting, and finished off with chocolate sprinkles. Can you ever really get enough chocolate? Of course not!
Strawberry Sensation
$4.75 each / $52.25 dozen

---
Strawberry fields might be forever, but these Strawberry Sensation cupcakes won't last nearly that long! Strawberry Cake topped with Strawberry buttercream frosting and finished off with a dash of green sprinkles. The only thing missing is the champagne.
Classic Carrot
$4.75 each / 52.25 dozen

---
Who said carrot cake is just for spring? With flavors this good, you'll be craving these cupcakes all year round! No need for cream cheese frosting here, our spice frosting is perfectly blended to enhance all the flavors found in a great carrot cake. Nutmeg, cinnamon, ginger, allspice, this frosting leaves cream cheese in the dust.
Mocha Delight
$4.75 each / $52.25 dozen

---
If you love a hint of chocolate with your coffee, this is the cupcake for you! Decadent espresso cake topped with creamy espresso frosting, drizzled with rich dark chocolate ganache. Are you drooling yet?
Cookies and Cream
$4.75 each / $52.25 dozen

---
If ever there was an ice cream flavor that deserved it's own cupcake, cookies and cream is it. Smooth vanilla cake batter studded with crumbled cookies, does it get better? Yes. It really does. At Starry Lane we felt that adding cookies to cupcake batter just wasn't going far enough, so we decided to use our ooey, gooey, fudge brownies instead. That's right! Every cookies and cream cupcake is loaded with tons fudge brownie pieces, and then we sprinkled them on top too! This one is a guest and staff favorite.
Campfire
$4.75 / $52.25 dozen

---
A roaring fire, a star sprinkled sky, a round of ghost stories, nothing brings us back to our childhoods quicker then a good old fashioned camp-out. And what would a camp-out be without s'mores? Our campfire cupcake was designed to invoke all the wonder and excitement we used to feel sitting around that fire, licking chocolate and marshmallow off our fingers. With layers of chocolate and graham flavored cake, and swirl of marshmallow flavored frosting, this cupcake is sure to bring out the child in everyone.
Grasshopper
$4.75 / $52.25 each

---
If there's a better pairing then chocolate and mint, we haven't found it yet. Intriguing and satisfying, Refreshing and decadent, the contrast between these two classic flavors is what makes the combination so mind blowing. A sweet layer of mint cake sandwiched between two layers of devils food make the perfect base for a topping of creamy mint frosting and chocolate sprinkles. Go on, you know you want to try one.
Banana Split
$4.75 each / $52.25 dozen
---
A perfect blend of banana and strawberry cake, a swirl of creamy vanilla frosting, and a dash of chocolate sprinkles.
---
---
Our awesome header pictures are attributed to these artists...
<a href="https://www.freepik.com/free-photos-vectors/man">Man photo created by freepic.diller - www.freepik.com</a>
<a href="https://www.freepik.com/free-photos-vectors/background">Background photo created by freepik - www.freepik.com</a>