Placing Your Order By Phone

Placing Your Order Online

Auntie Mae's Stuffing Mix Instructions
Starry Lane Bakery will be open on Wednesday November 22nd 9am - 5pm for guests to pick up their Thanksgiving orders.
On 11/22 we will

only

be baking to fill orders. We

will not

be open for in-store shoppin .Please place an order if you would like any baked goods for Thanksgiving
The last day to place your order is Sunday 11/19. Orders can be placed by phone until 6pm, or online until 11pm. We cannot accept any orders after those cutoff times.
Thanksgiving is our busiest Holiday, and we will be filling hundreds of orders on Wednesday. If you have a specific time you would like to pick up, please place your order early as we have a limited number of orders we can fill at any given time.
Everyone who places an order will be given a confirmation number. If you place your order by phone, your confirmation number will be given to you. If you place your order online, your confirmation number is the check# listed at the top of your email confirmation. If you don't have a confirmation number, we don't have your order. Please contact us to clear up any confusion.
If you have any questions about Thanksgiving, our products, or if you just want to say hi, please fill out the form below. Please note, this form cannot be used to place or change an order. Orders must be placed either by phone or through our online system.
Pumpkin Pie (Available Oct-Dec)

$24.99 each
It's not Thanksgiving with out Pumpkin Pie, and our pie is some of the best around! Sweet and spicy, with hints of ginger, cinnamon, and nutmeg, this creamy treat is a slice of Autumn right on your plate.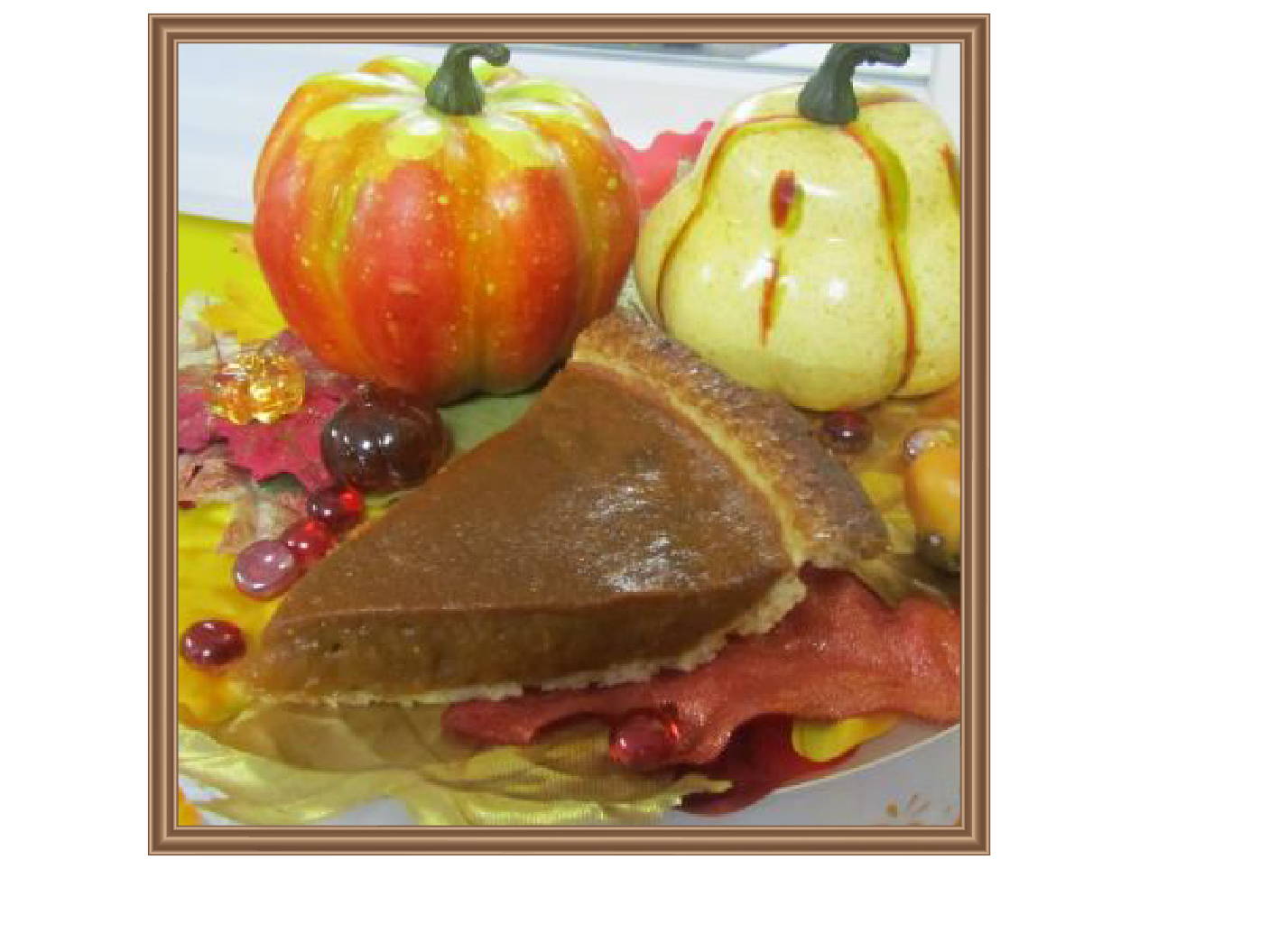 Dinner Rolls $14.50 (Available 11/22 ONLY)
Hands down, our most popular holiday treat, if you haven't tasted Starry Lane's famous dinner rolls yet, you're definitely missing out. Each pan comes with 9 delicious dinner rolls ready to be re-heated in your oven,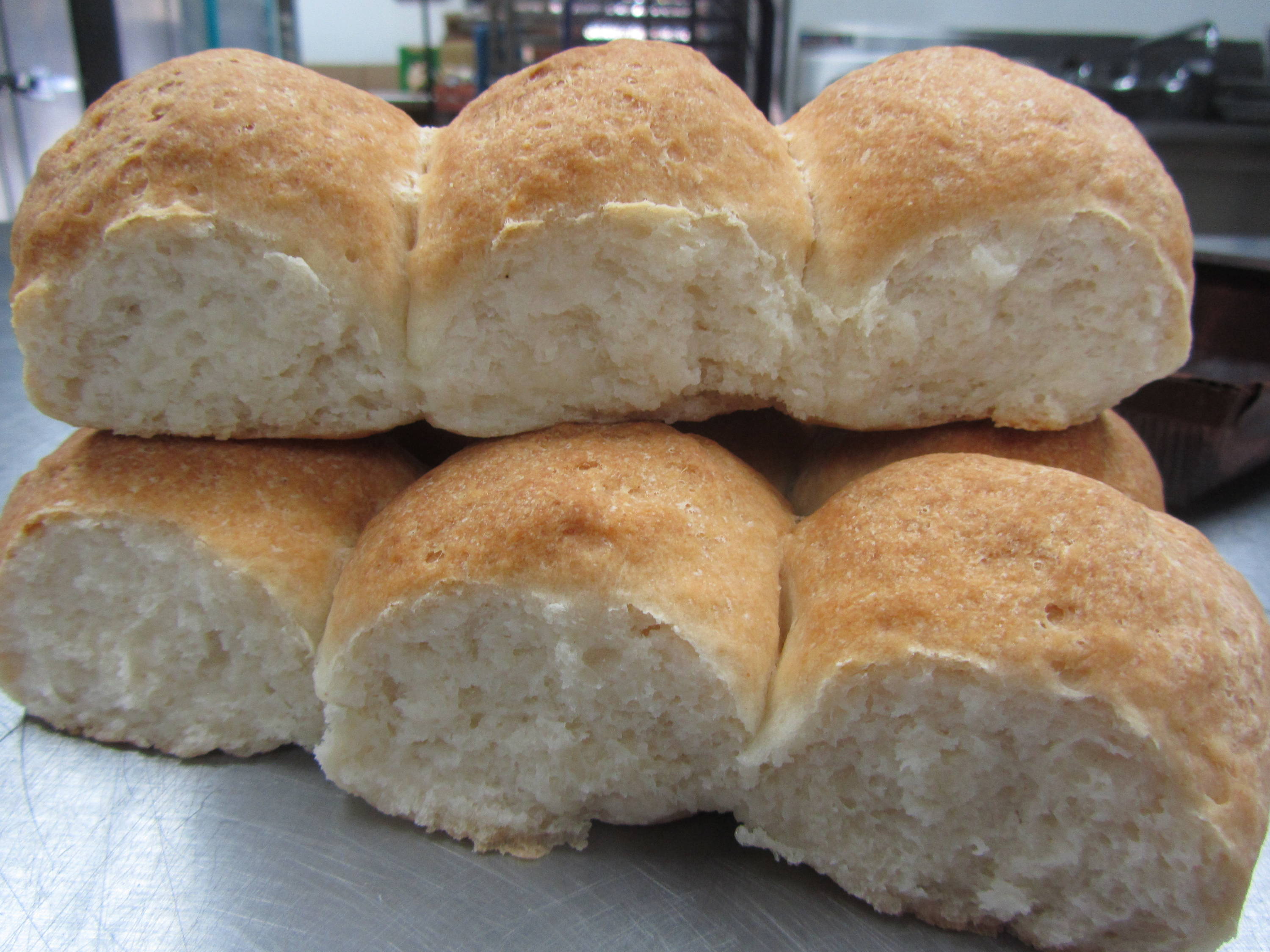 Pumpkin Cupcake (Available Oct-Nov)
$4.75 each
Sinfully tender pumpkin cake, perfectly complimented by a puff of creamy cinnamon frosting, makes this seasonal favorite a true holiday treat. Only available for a limited time, so don't miss out!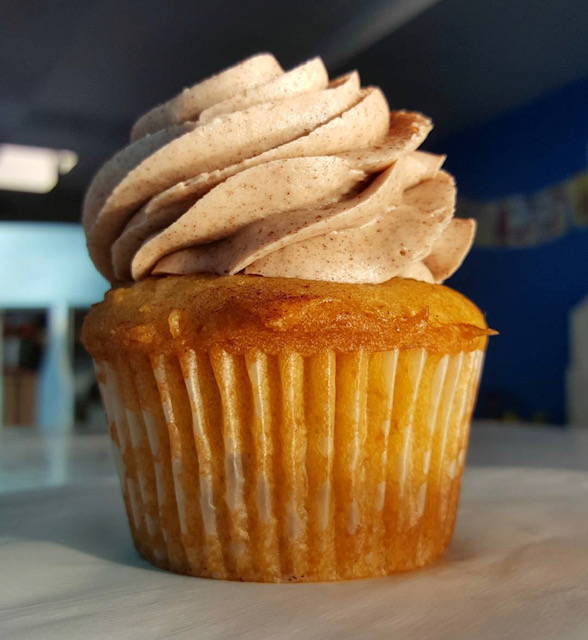 Stuffing Mix
$16/Bag
What's Thanksgiving without the stuffing? Now you can make amazing allergen friendly stuffing that even your pickiest relative will love! Each bag of stuffing mix contains enough Starry Lane Bakery bread cubes and herb mix.
Pumpkin Bread (Available Nov-Dec)
$5.50 each
An individual loaf of pumpkin bread that you don't have to share? Does it get better than this? Our pumpkin bread is the perfect treat for afternoon tea, evening dessert, or even breakfast! We won't tell.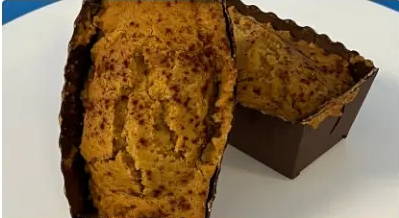 We are more than happy to help you place your order over the phone. Our phones are open Wednesday-Sunday 9am-6pm. Please call us at (619) 328-0500.
You will be required to pay for your order in full at the time you place it.
Please look over our menu before calling so that you can order everything you want. We will not have any extra items for sale on 11/22, so you will not be able to add anything to your order when you arrive to pick it up.
After placing your order you will receive a confirmation number. If you do not have a confirmation number, we do not have your order.
The very latest you can place an order by phone is 6pm on Sunday 11/19. We do not recommend waiting until the last minute to place your order.
Placing an order online is the easiest way to order your Thanksgiving goodies! Please make sure you pick out all of your favorite treats! We won't have any extra goodies for same day add on or to set aside for same day pickups on 11/22.
1) Choose Wednesday November 22nd as your pickup date. Pick up times start at 9am and end at 4pm. If you do not see a time available, that's because we have reached our maximum number of orders for that time.
2) Pick out all of your goodies. Please note that the "special instructions" section of each order page is there for messages on cakes only. We cannot accept special instructions for any other items. If you have a special request you must place your order by phone.
3) Go to the shopping cart and fill out all of the required information. Please put both your fist and last name, your first name is lovely, and at least 6 other customers will have the exact same one.
5) Payment: All orders must be paid in full at the time they are placed.
6) Email Confirmation: You will receive an email confirmation of your order. Please take note of the check# of your order. This is your confirmation number, and it will be needed to pick up your order.
7) Congratulations! You've placed your order, and now your Thanksgiving is going to be awesome
You're a busy person. You have places to go, and things to do. We get that about you, that's why we've put together this handy little guide so that you know exactly what to expect when you come to pick up your order. Our goal is to make the whole process as quick and easy as possible. The holidays are stressful enough, pie should make you nothing but happy!
Please don't bring the whole family. We will be asking our guests to line up outside the bakery to pickup their orders at the door. We'll be keeping the line moving as quickly as possible, but we promise, this will not be a fun group activity.
Please don't come early. Our staff have hundreds of orders to bake, decorate, and package in a very short period of time. If you placed your order for a 1pm pickup, it will be ready at 1pm. We won't have your order ready at 11am, because we're busy getting all of the 11am orders ready then.
We will not have anything to sell on Wednesday 11/22. We are only baking what has been previously ordered by our guests. That's it. You cannot add anything else on when you come to pick up because we won't have it to sell. Please make sure to order all of your items ahead of time.
Picking Up Your Thanksgiving Order in 3 Easy Steps
1) Arrive On Time and Line Up: Please join the line located outside the bakery door. If you don't see a line, just come on up to the table set up at the door, and pat your self on the back for having awesome timing.
2) Tell us your confirmation number: One of our staff members will be manning a pickup table right at our front door. They will ask you for your confirmation number to check against their order list. If you're picking up for more than one person, or if you placed more than one order, please give the staff member both numbers. After confirming your order they will go retrieve your goodies.
3) Have an awesome Thanksgiving!: Take your treats home and have a well deserved rest. You worked hard this year, and you deserve a break.
That's it! Super east right? We think so too.
If I call the morning of 11/22 can I add more items onto my order?
No. We will only be baking the exact amount of items needed to fill the orders we receive as of 11pm Sunday 11/192. There will be absolutely nothing for you to purchase on Wednesday 11/22. We will simply be handing guests their fully packaged orders that have already been paid for. No other transactions will take place.
Please make sure to order all of the items you'd like for your Thanksgiving when you place your order.
My pickup time is 3pm, but I'd like to come earlier. Will my order be ready?
We're very sorry, but no, it won't. We understand that you have an extremely busy schedule, and getting ready for the holidays can be super stressful, but unfortunately we will not have any orders ready early.
We have a limited number of trained staff members baking, decorating, packaging, and putting together hundreds of orders in a short span of time. If your order is scheduled to be picked up at 3pm, it won't be ready until 3pm.
I forgot to place an order. Can I call the morning of 11/22 to have you place some thing aside or bake something off for me?
Unfortunately, no.
We will only be baking the exact amount of items needed to fill the orders we receive as of 11pm Sunday 11/19. There will be absolutely nothing for you to purchase on Wednesday 11/22. We will simply be handing guests their fully packaged orders that have already been paid for. No other transactions will take place.
Please place an order if you'd like some Starry Lane baked goods on Thanksgiving, we hate to see our guests disappointed.
Can I order some brownies and cinnamon rolls along with my pumpkin pie?
Yes! You can order any of our regular menu items that you like for Wednesday 11/22. We do have special holiday items like pumpkin pie, dinner rolls, and stuffing mix, but you can absolutely still order bread loaves, brownies, cookies, cupcakes, even cakes!
I love your dinner rolls can I order some to pick up on another day besides 11/22?
We love the dinner rolls too! They're one of our most popular items. We only make dinner rolls 2 days out of the year: Thanksgiving and Christmas. However you can purchase one of our Dinner Roll Baking Mixes and bake fresh dinner rolls right in your own kitchen!
Lost your stuffing mix instructions? No problem! It couldn't be easier to make Starry Lane's amazing Auntie Mae's Stuffing Mix.
You'll need: 1/2 Cup of diced celery, 1 C of diced onion, 2 Tablespoons of olive oil, 3-4 C of vegetable broth
Our directions and stuffing mix will help you make 100% top ten allergen free stuffing, but if you have fewer food restrictions, don't be afraid to add extra veggies, or meats and nuts of your choice.
1) Sauté the vegetables in the olive oil over medium heat until the onions turn translucent (approx 10-15 minutes)
2) Mix the spice packet provided in your stuffing mix into the cooked vegetables.
3) Pour the stuffing cubes into a large mixing bowl and pour 2 cups of broth over the cubes. Make sure to mix the bread cubes every 5-10 minutes until all of the broth is absorbed. Once the first 2 cups are absorbed, for dryer stuffing add only 1 more cup of broth, for moister stuffing, add the remaining 2 cups of broth. Continue mixing every 5-10 minutes until it is all absorbed.
4) Mix the vegetable/seasoning mix into the moistened bread cubes. Pour the stuffing mix into a greased 9x9 baking dish. Cover with foil. Bake at 350 for 20 minutes. Remove foil from top of pan and place back in the oven for another 10 minutes. Enjoy!
Auntie Mae's Stuffing Mix Ingredients
Rice, Corn Starch, Tapioca, Millet, Potato, Plant Fiber, Sugar, Salt, Emulsifier (poly-glycerol esters of fatty acids from vegetable fat, mono and diglycerides from plant origin), Ascorbic Acid, Water, Olive Oil, Sugar, Yeast, Salt, Black Pepper, Thyme, Rosemary, Sage, Garlic, Onion, Xanthan Gum (derived from corn only)
Starry Lane's Dinner Rolls are fantastic the day you pick them up, but did you know that they reheat amazingly well the next day too?
To heat: Remove the tray of dinner rolls from the plastic. Moisten the top of the rolls with 2-3 tablespoons of water. Wrap the tray tightly with foil. Bake at 300F for 7-10 minutes (tray is oven safe). Serve warm.
Dinner Roll Ingredients
Rice, Corn Starch, Tapioca, Millet, Potato, Plant Fiber, Sugar, Salt, Emulsifier (poly-glycerol esters of fatty acids from vegetable fat, mono and diglycerides from plant origin), Ascorbic Acid, Water, Soy Free Earth Balance, Sugar, Yeast, Xanthan Gum (derived from corn)